Arbe becomes a publicly traded company
Arbe recently achieved an incredible milestone. On October 8, 2021, we officially announced that Arbe has become a publicly traded company. On October 12, 2021, I personally rang the closing bell on Nasdaq to commemorate and celebrate being listed under the ticker $ARBE. 
To say the experience was a "rush" would be putting it mildly. It was an honor and a privilege to represent the Arbe family. Sharing that moment with my co-founders and friends, Noam Arkind and Oz Fixman, as well as Arbe's team, partners, investors, and customers near and far, made a memorable occasion truly momentous. 
The remarks I shared on the Nasdaq stage follow below. 
Becoming a public company is a seminal moment in our journey, driving us into the next phase of innovation and growth as we continue to spearhead the radar revolution, achieving true safety on the roads and empowering full autonomy. We believe that the best is yet to come, and hope you will join us for the ride!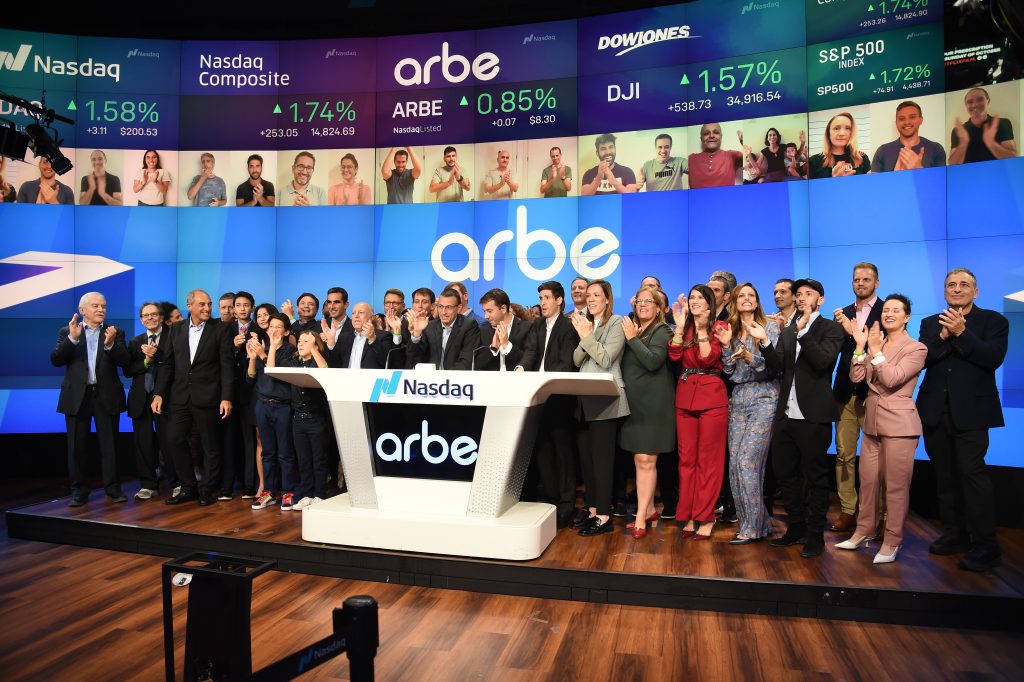 October 12, 2021 — Nasdaq Bell Ceremony Remarks
I'm deeply honored to be here today and to ring the Nasdaq bell. 
As startup founders in a tiny sublease in Tel Aviv, our ambition was to achieve something huge – a radar that will change the world.  
Our hiring slogan was and still is "we make miracles" — and we do! Our incredible team has turned this ambition into a reality: a radar that generates a camera-like picture of the environment, but works in any weather and lighting condition. With a small team, it seems like a miracle, but it was really built from passion, dedication, expertise, and hard work. 
We are working with some of the world's leading passenger vehicle, autonomous truck, and robo taxi companies, as well as players from diverse industries ranging from the traditional — like construction and agricultural heavy machinery — to the futuristic (think delivery robots, smart roads, and smart cities). The opportunities for our high resolution radar technology to improve safety and drive the future of autonomy are endless, both on and off the road.  
With the ringing of this bell, Arbe marks the start of an exciting new chapter as a Nasdaq listed company. 
Now, as a public company-
We focus on business growth – worldwide

We focus on providing value to our investors 

We focus on making our roads truly safe and car accidents a thing of the past.
Thank you to our remarkable investors for your guidance, support, and for fueling our journey.
To our new public investors – welcome! We are thrilled to have you join our extended family.
Thank you to Amos Baron – our co-founder and our friend. Your memory is a blessing, and you are missed every day, but especially today.
THANK YOU to Arbe's amazing co-founders, executives, and team! Thank you for your brilliance, creativity, passion, and tireless commitment. and thanks also to your families who graciously share you: This is your achievement!
And finally, thank you to my family for standing behind me on this journey. 
Ringing this bell, becoming a publicly traded company, is — in many ways — a starting line. You can be sure Arbe will be racing full speed ahead! 
Thank you.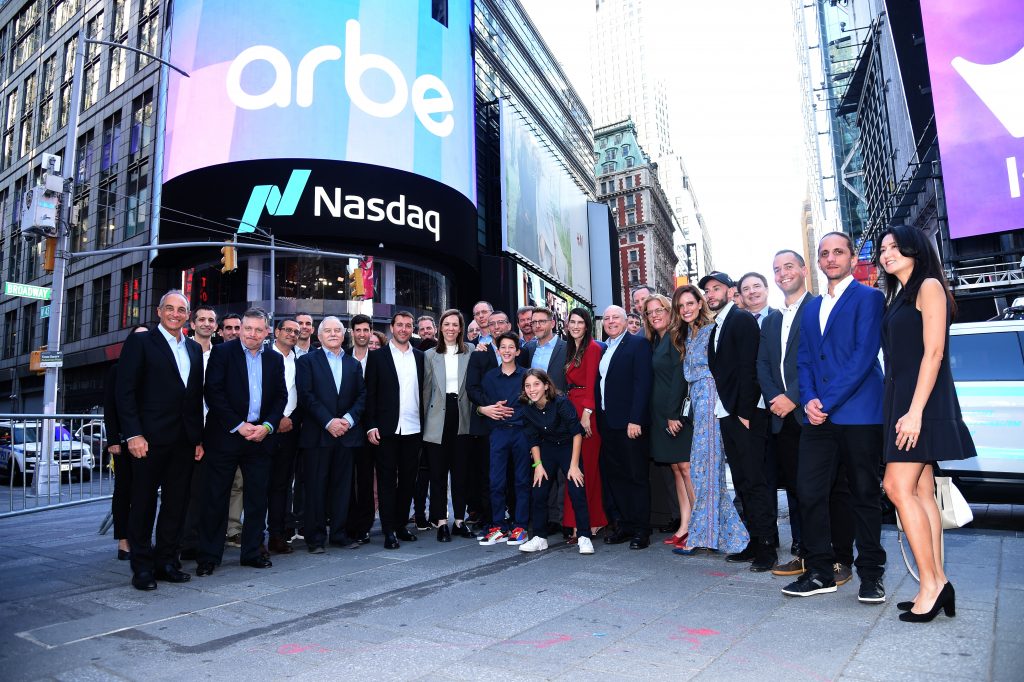 Connect to learn more