Delivering 360° Imaging and Perception
Due to limited range, inadequate compute power, and low resolution, today's corner radars do not provide imaging, and therefore are not included in sensor fusion and perception. Used only for basic driver assist features like side blind spot alert, cross traffic alert and tracking of dynamic objects, corner radars provide input to help the vehicle decide how to respond. However, for challenges like identifying stationary objects, determining object size and shape, dealing with cluttered dense environments, or making decisions about whether a space is drivable or not, today's corner radars fall short.
That changes now.
Arbe is proud to introduce Lynx Surround Imaging Radar, designed primarily for corner and back installation, Lynx complements Phoenix 48*48 Perception Radar to deliver a 360 degree view around the vehicle, and offers a full set of benefits with an affordable price– true long range performance, high resolution, small form factor, and very wide field of view. It effortlessly outperforms the current industry 3*4 corner radars and even the leading 12*16 long range radars on the market, providing future-proofing perception and superior imaging capabilities that are vital for true safety and autonomous driving.
Introducing Lynx
Arbe's Phoenix sets the gold standard for imaging radars in the industry. It's 48*48 channels offer best-in-class performance, ultra-long range in the front center and back, and it is able to act as a primary sensor within the sensing suite. To support Phoenix, Lynx both overlaps and expands on these capabilities.
Lynx is optimized for ADAS and L2+ and higher autonomy, and acts as the ultimate complement to Phoenix. When installed together, Phoenix and Lynx can be fully synced, with unified perception and interference avoidance that ensures the multiple radars operate together harmoniously. While Lynx will most often be installed as a corner radar for L2+ and higher autonomy, it can also be used in the back for some applications, and even in the front if intended for ADAS alone.
Everyday driving tasks frequently involve a level of complexity that most surround sensors are not equipped to handle, such as navigating a T-junction, or merging onto a highway, but Lynx handles that with ease. Lynx can even be life saving, when emergency steering or braking is needed.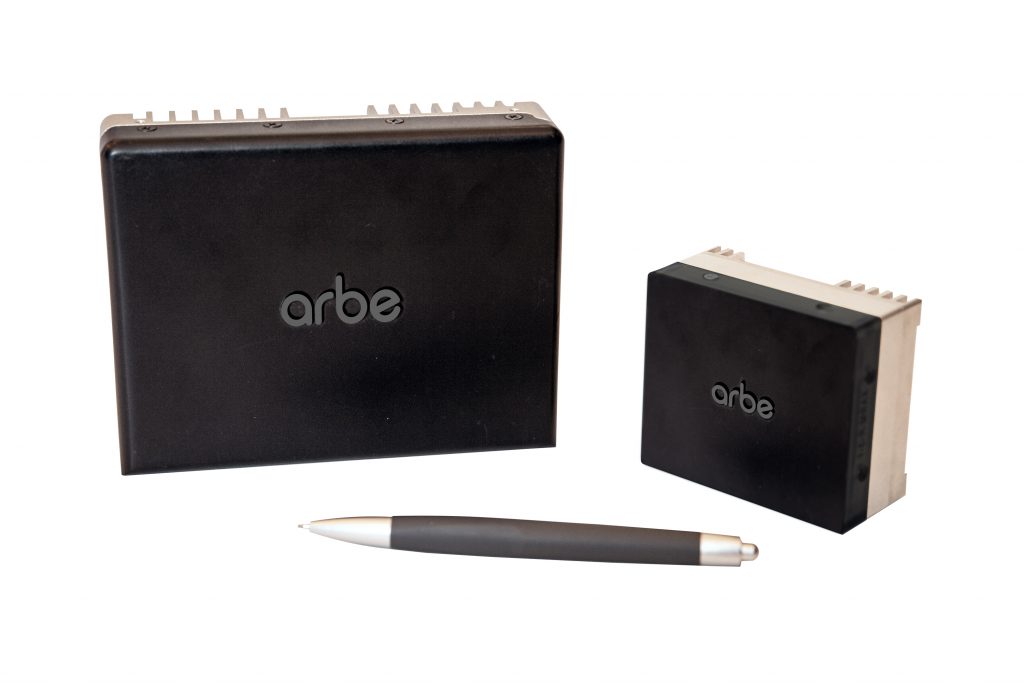 Ahead of the Pack
Importantly, Lynx is the industry's first effective and affordable sensing solution to cover 360° around the vehicle while achieving enhanced safety. Every other leading sensor type suffers from at least one significant disadvantage.
Radars lack high resolution: Standard radars lack the resolution required to support safe driving execution in everyday use cases, while the higher cost of long range radars makes them infeasible to implement in the four corners.
LiDARs are low range and high cost: LIDARs lack the needed long range and are too expensive to be employed around the vehicle.
Cameras lack range and FOV: Camera's short range and narrow field of view are insufficient for the requirements of L2+ and higher autonomy, and they frequently fail in challenging weather and lighting conditions.
Optic sensors have installation limitations: Optic sensors require a transparent surface, thus significantly limiting the ability to place them at the vehicle's corners.
A reliable and affordable alternative that provides both redundancy and data diversity is critical for automotive-grade safety, and for rolling out autonomous features. Lynx delivers both: effective sensing in all environmental conditions, and data that optical sensors lack, like Doppler, long range, depth perception, and more.
Lynx in Action
As a high resolution surround sensor, Lynx is critical for a wide range of advanced autonomous and ADAS applications. The ability to make unprotected turns in intersections or junctions detecting lateral traffic, merge into a highway while avoiding fast traffic coming from the back and sides, change lanes on fast moving roads by mapping the adjacent lanes, or reverse from a parking spot onto the street– among many other use cases – all require long range, high resolution detection of exact object boundaries, the ability to create an image of the vehicle's surroundings at a wide field of view, and free space mapping. Lynx accomplishes all of these with its high channel count and unmatched performance.
Lynx Specifications
Dimensions
77X67X38 mm
Weight
300 g
Field Of View Azimuth
140°
Field Of View Elevation
30°
Detection Range (sensitivity)
Short
Mid
Long
Ultra-Long
Max Range (10 dBsm)
40 m
80 m
150 m
260m
Range Resolution
0.10 m
0.20 m
0.65m
0.80m
Azimuth Resolution (Beam Width – 3 dB)
2.5°
Angular Accuracy
0.5°
Elevation Resolution (Beam Width – 3 dB)
6.4°
Doppler Resolution
0.1 m/sec
Frame Rate
18-30 fps
Non Ambiguities Doppler
385 kph
The Power of Being Future-Proof
For most existing ADAS/L2+ features, Lynx, with its 12×24 RF channels, is by itself a significant upgrade. However, it is the imaging and perception capabilities in 360 degrees that Lynx enables that are critical for autonomous driving in urban environments, challenging intersections, heavy VRU traffic, and more. Autonomous technology may not be ready for the mass market today, but in order to develop and roll out these advanced features, OEMs need to collect massive amounts of data in as many real life scenarios as possible, with the right sensors. Lynx allows access to the quality data OEMs need, powering the roll out of these software-defined features to existing and new customers. Moreover, the cycle of data collection, feature development, and software roll out enables perception to continually evolve and add value throughout the vehicle lifecycle. Arbe has designed the Lynx processor so that OEMs will be able to add their current and future algorithms onto it – from a tracker to super resolution (or any post processing they desire!) – without the need for additional hardware. By integrating Lynx into their sensor suite, automakers are in effect "future proofing" their vehicles, positioning themselves at the head of the race to retail autonomy.
Small Radar, Big Impact
Lynx Imaging Radar represents a paradigm shift, both for the role radar will play in ensuring safety and as part of the overall autonomous sensor suite. The best complement to the Phoenix Perception Radar, with surround imaging and perception capabilities, Lynx is the powerhouse support that will accelerate the autonomous revolution.
Connect to learn more